5 Switch Plate Details Your Interior Needs
Consider the traditional switch plates: plastic, dull, plain whitein color. These switches do not add anything to your interiors and are often overlooked.
The amount of energy and time spent on choosing the right wallpaper and colours for our home or office is not even comparable to how much time we spend for switches.
Switches have the power of making or breaking your wall's aesthetics. If you invest in designer switches, you will be able to quickly elevate the aesthetics of your walls and your interiors. Though it may sound expensive, it is not.
You can buy designer switches of high-quality at a reasonable price. All you have to do it is figure out which of these switches will suit your walls. Here are five super stylish switch plate options you can add.
5 Switch Plate Details Your Interior Needs
1. Go Metallic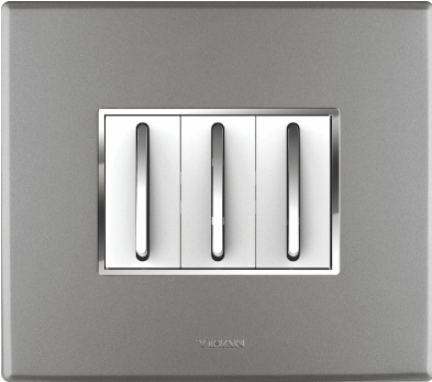 Adding metallic switch plates livens up the room. There are multiple options available under the metallic range. There are a huge number of colours available like black, brass, copper, white, etc. that will complement your walls beautifully. Make sure you select the colour and tone that goes with other metals in your room. For instance, if you have copper accessories in your room, do not opt for a colour like metallic indigo.
2. Bold & Black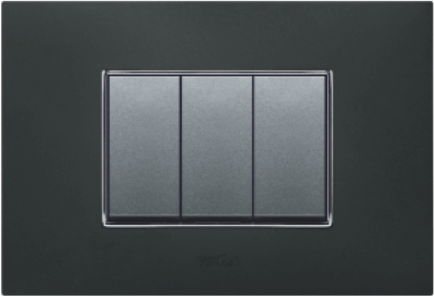 Black literally goes with every colour. It adds that necessary contrast and a bit of mystery that your room needs. It will get more noticed that your traditional white, but in a good and graphic way. And isn't that what we want?
3. Blend It with Your Wallpaper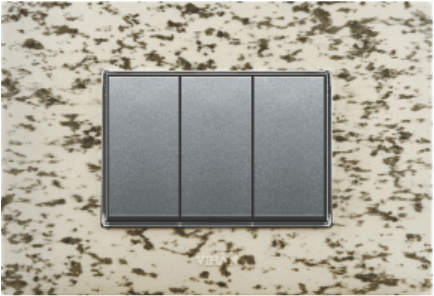 It is a traditional idea, but you can actually match your switch plate with your wallpaper. This gives you a seamless wall that will look put together. The various colour options offered by us will cater to your requirements. Make sure you check our modular switch range.
4. Glossy Glam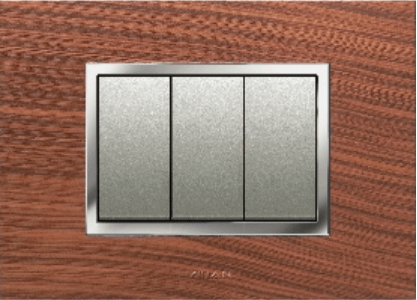 Usually with colored walls, there is only one texture throughout. Adding a glossy switch plate of the same colour adds an element of texture which helps to brighten up the room.
You also select switch plates with only the trim being glossy. It is an excellent way to include a textural and subtle touch.
5. Install Push Switches
Ask your electrician to install push switches. If you do not know what they are it is because they are typically found in old homes.
Apply new designer switch plates to these classic switches. And voila, you have a customized switch plate!.
Read More
Conclusion
There are so many ways you can amp up your interiors with switch plates! Let us know in the comments below which one of these are you going to implement!